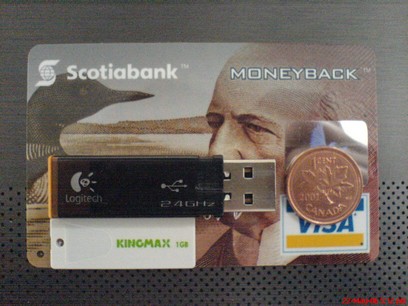 What makes the most attractive, irresistible gift? The Kingmax Super Stick USB flash drive, which took the Taiwan USB flash drive market by storm in 2006, was not only a big hit with consumers but also the designated corporate gift for many major companies.
With the success of the promotional campaign in 2006, Kingmax Super Stick USB flash drive brings to local consumers a brand new technology experience and understanding. Who would know that such technology could be so trendy! Its cool white high-tech design makes it the perfect match to your stylish look, and the ideal choice for work, school or just having fun.
In 2007, Kingmax Super Stick – the world's tiniest USB flash drive, will achieve an even greater amazing feat. Kingmax's proprietary semiconductor PIP packaging technology will enable the ultra mini USB flash drive to provide up to 4GB storage capacity. Continuing the signature high quality of Kingmax products, the Kingmax Super Stick 4GB USB flash drive offers users an incredible experience. In 2007, Kingmax Super Stick USB flash drive will sport new features through software and media industry collaboration. For instance, the drive will come equipped with a well-known antivirus software, providing users with antivirus and anti-hacking protection anytime and anywhere. This protection will reduce the risk of security issues that come with portability. Recently, Kingmas has also partnered with a renowned local online game company to debut a limited edition Super Stick that is tied in with a major game launch in 2007. Built-in game installation software, free trial game account and virtual treasures are just some of the numerous surprises that are firsts for the industry. Furthermore, all Kingmax Super Stick USB flash drives, from 512MB to 4GB, have been certified by Microsoft to support Vista ReadyBoost. When used with PCs and notebooks running on Microsoft's Vista operating system, it can effectively improve performance between 30~40%. With its high-tech fashionable design and improved performance, Kingmax Super Stick 4GB USB flash drive is indisputably your best choice.
Background info
Though, KingMax @
http://www.kingmax.com
, it's not a very household name, and being found in 2001(The digital media sector, they have been in the semi-conductor business since 1989), this Taiwanese company has been pumping out Flash memory, as well as memory for computers and laptops for the last few years.
The Super Stick one of KingMax's many lines of USB flash drives, and they advertised it as the 'Worlds Smallest Flash Drive'. Maybe? You tell me.
On their site, the specs are:
Product Specification
Form factor
34mm(W) x 12.4mm(L) x 2.2mm(T)
Capacity
256MB/512MB/1GB
Variable clock freq.
0 ~ 20MHz
Supply voltage
4.5V ~ 5.5V
Operation Temperature
0℃ ~ 85℃
Operation Humidity
25℃, 95%
NO. of signal contacts
4 pins
Whats in the Box
Or tube. Which is quite an eye catching way to display it.
-USB Drive
-Clear but shiny strap
-manual
-5 Year warranty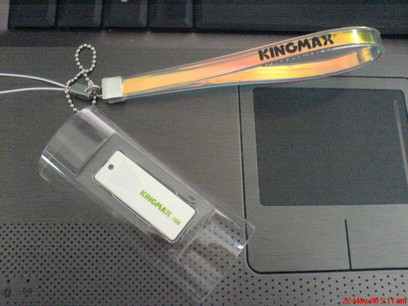 Set Up

Plug and Play. Ain't hard
Design
Hard to describe. Thin plastic with 4 strips for the USB plug. It's also quite rigid, I couldn't bend it because :
The Super Stick is a hip little USB. It can be thrown in a pocket, in a wallet, even worn around your neck as some sort of testament of your geekhood. The USB weights roughly the same as a paperclip, and the 2.0 drive allows for high-speed transfer of all your files. Being so tiny, you\'d think it\'d break easily, but the gadget is made of a patented packaging technology that\'s stronger than plastic or aluminum casing. In fact, the gadget doesn\'t even have casing -- it itself is built into a sealed substrate making it resistant to water, heat, shock and ice picks -- the thing is practically indestructible (seriously!)
Putting in the USB was hard at first, as it's so intimidatingly small! It looks like you put it upside down with the 4strips facing up, and plug it under the plastic middle in the USB port.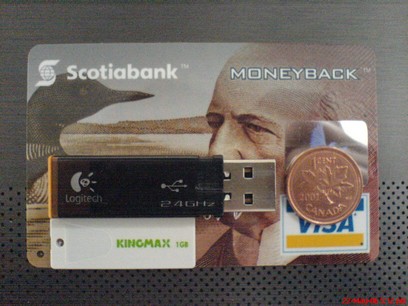 Conclusion:


Actually, I do not buy this pendrive yet. The review above is made by the person who already buy that pendrive. I will buy this pendrive soon so I can make my own review about it. :D